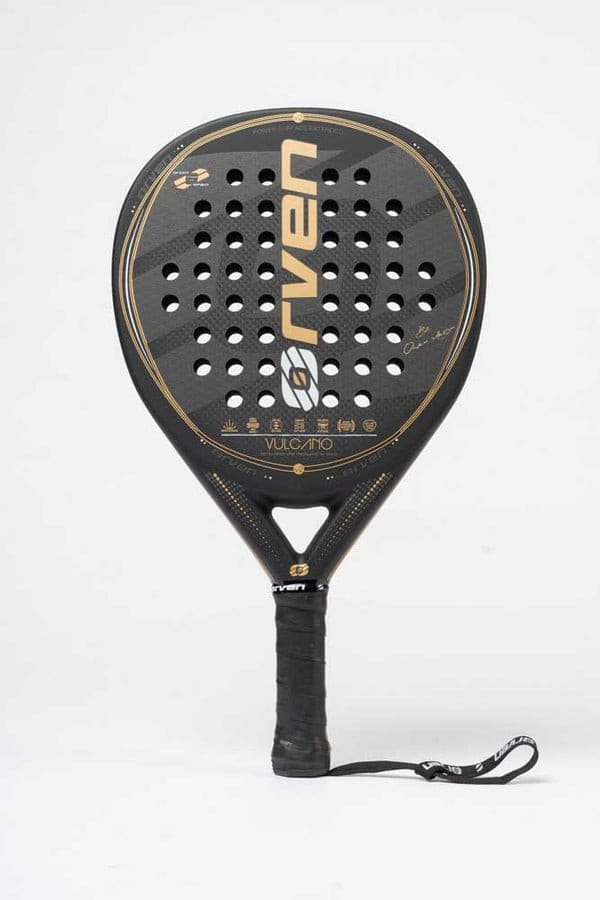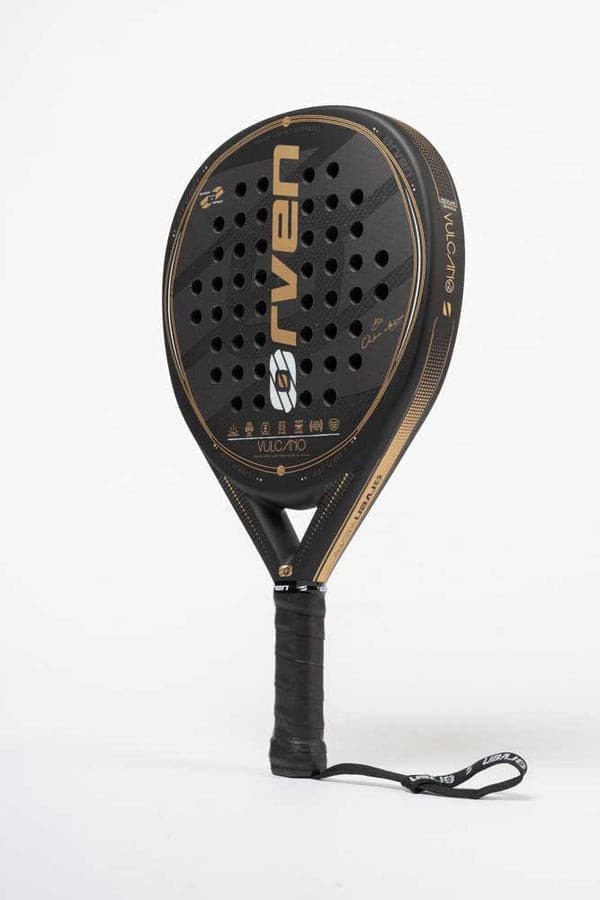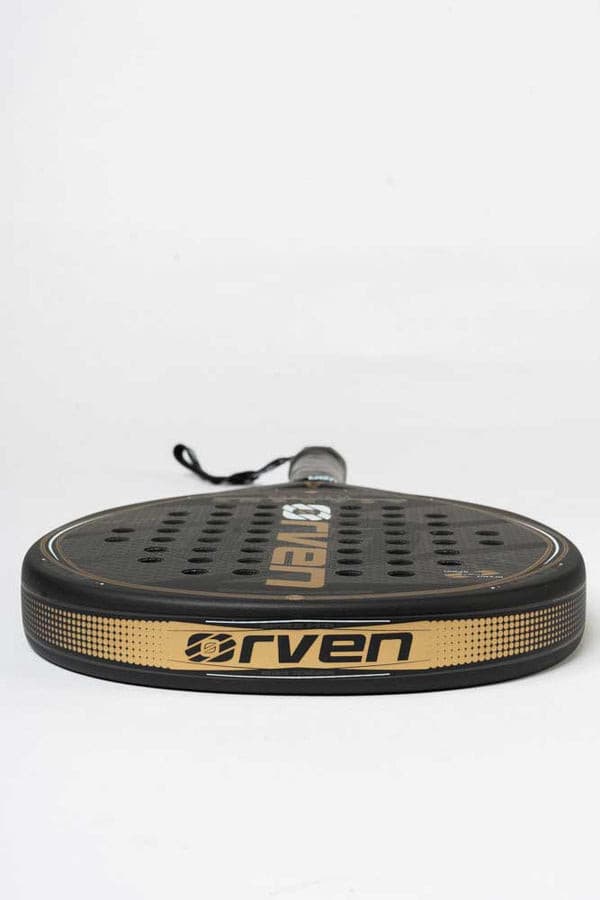 Orven Vulcan V2 Padel Racket
---
The Orven Vulcano V2 padel racket is developed by Orven Sport for players looking for maximum power, without losing control and comfort.

At Orven Sport we do not forget the most demanding players. The Orven Vulcano V2 padel racket is created for those who want to go out and hit, but do not want to lose control and comfort. The production of the paddle tennis racket is, like our entire range, 100% Made in Spain.
COMPOSITION
The Orven Vulcano V2 paddle tennis racket is the flagship of Orven Sport. In this model we will find the racket frame made of Kevlar and Fiberglass, reinforcing the bridges with Carbon. The faces have a double layer of 6K Plain Carbon and highly elastic Fiberglass, the balance being more displaced towards the tip, which makes power its main characteristic. All our paddle tennis rackets are 100% Made in Spain.
DESIGN
With the aesthetics of the Orven Vulcano V2 racket, we wanted to capture its aggressiveness. Black of power and Gold of excellence. It will surely not leave you indifferent. His aggressiveness and elegance do not go unnoticed.
CHARACTERISTICS
Weight 350 / 370g
Fiberglass and Kevlar frame with carbon on the bridges
38mm profile
Matte finish
teardrop shape
High Balance
Double layers of Carbon Plain 6K and high elasticity fiberglass faces
BLACK rubber Eva
Control 75% / Power 95%
TYPE OF PLAYERS
The Orven Sport Vulcano V2 racket is developed for players who seek maximum power, without losing comfort and control.
SHIPMENT
Delivery times in Spain they are 24h (until 2:00 p.m.) to 48h (from 2:00 p.m. ) labor . Unless products out of stock are purchased and the term would be considerably increased, in any case the customer will be notified.