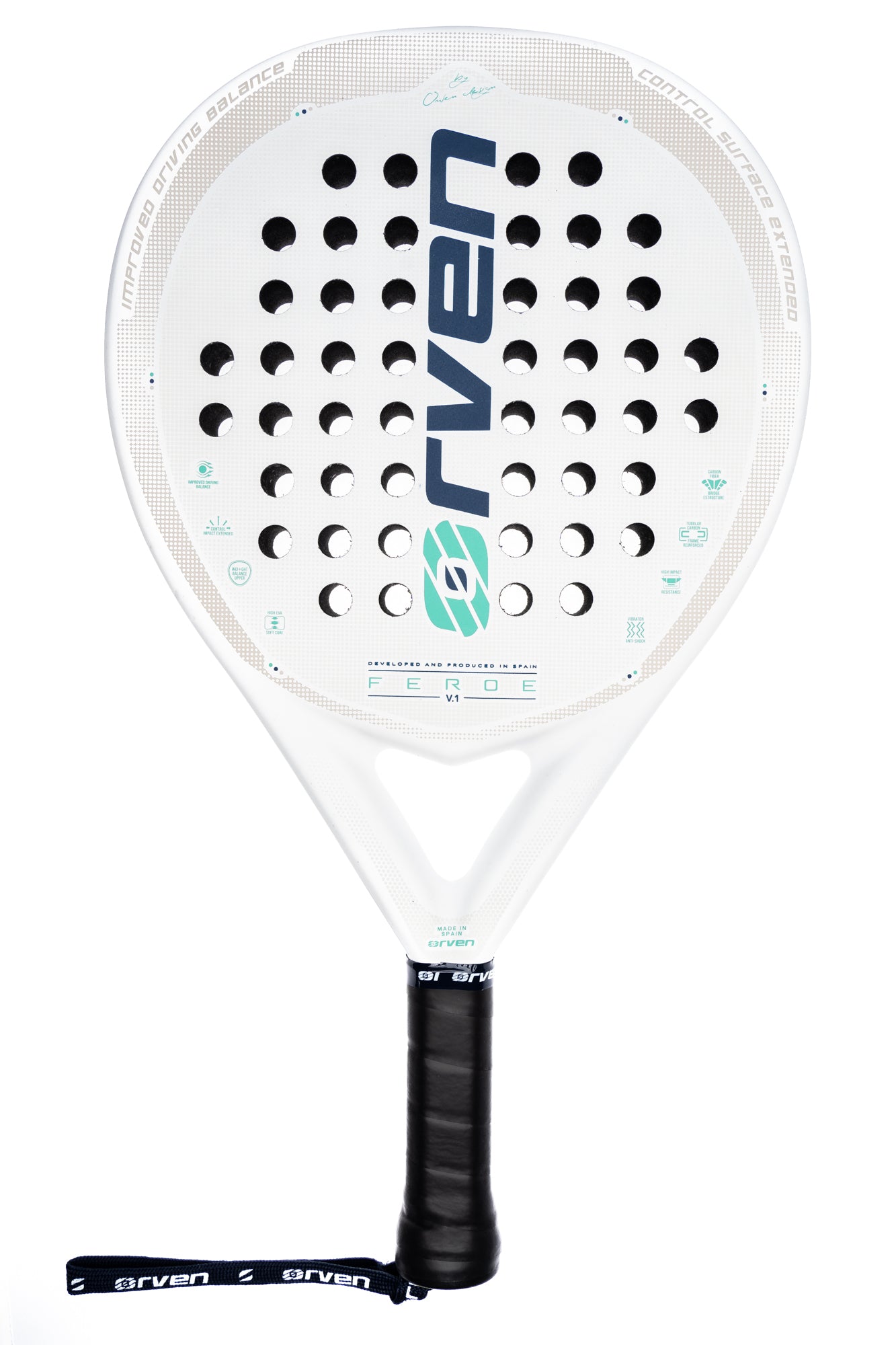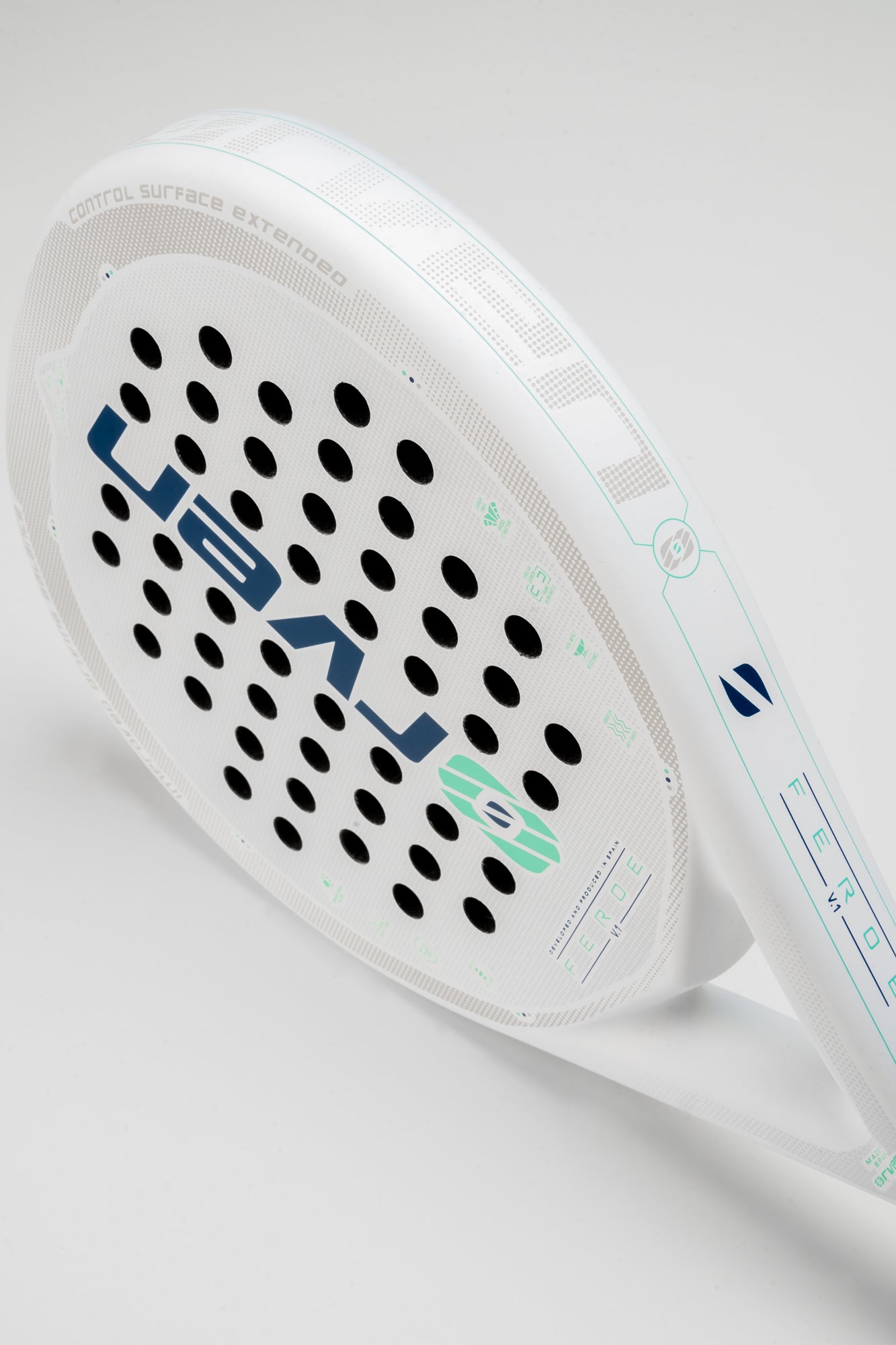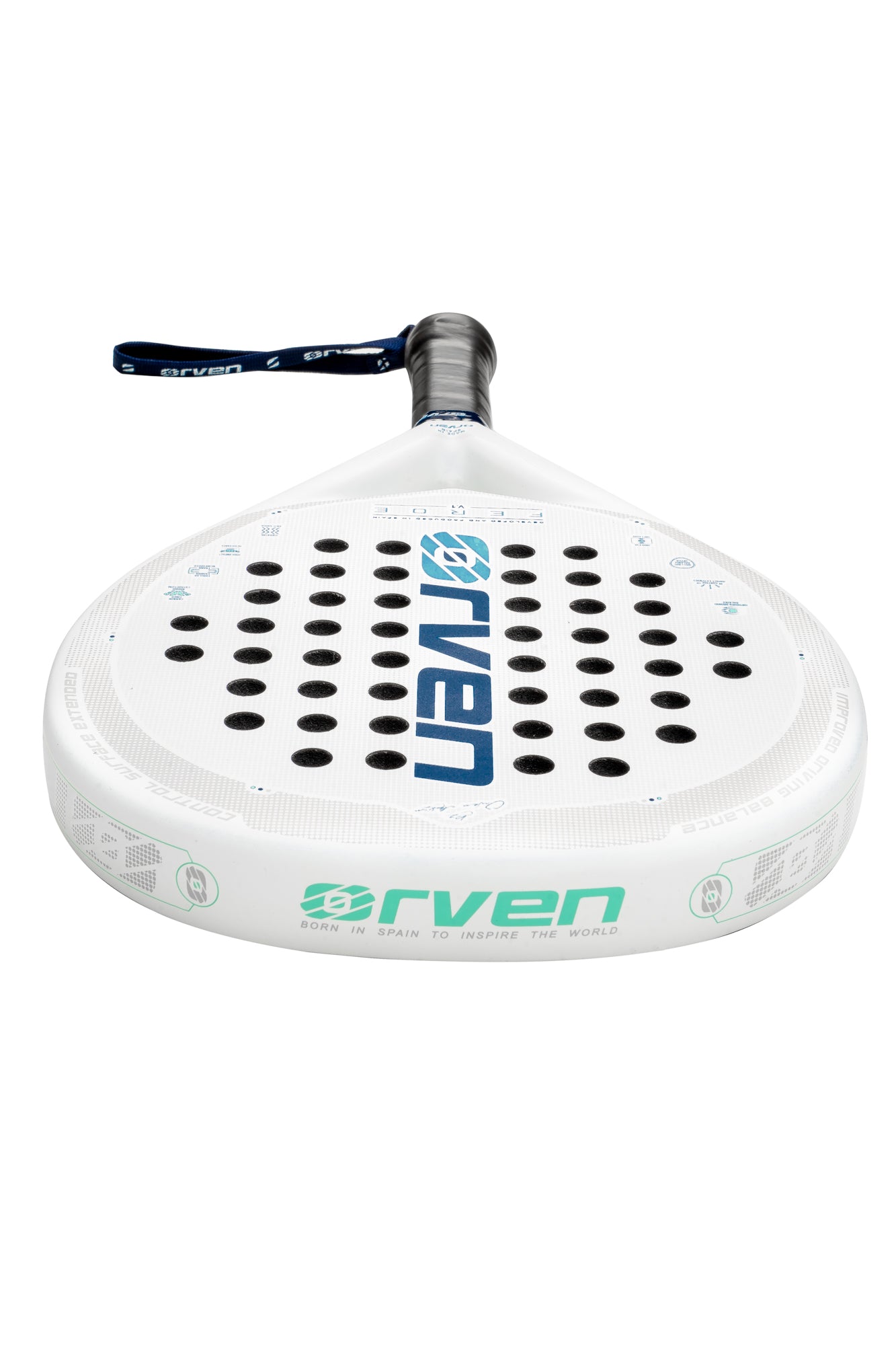 ORVEN FAEROE SHOVEL V1
---
DESCRIPTION:
The Faroese shovel. At Orven we made our racket within the family of versatile rackets to achieve the perfect mix for players who want a good racket in defense and control when attacking on the net. With the soft touch that fiberglass gives us. A recommended racket for players who already have knowledge of this sport.
COMPOSITION
:
The Orven FEROE racquet is a new creation at Orven Sport. In this model we will find the sweet spot of the racket in the center, which makes control its main feature. The frame of the paddle tennis racket is made of fiberglass reinforced with carbon in the bridges. The faces of the sheet are made of highly elastic fiberglass.
TYPE OF PLAYERS:
The Orven FEROE padel racket is developed for players seeking control over the racket, without losing comfort.
CHARACTERISTICS:
Weight: 350-375g
Frame: Fiberglass and carbon reinforcement on the bridges
Profile: 38mm
Finish: Matte
Shape: Diamond
Balance : Medium-High
Surfaces : Smooth. 3 layers of high elasticity fiberglass
Rubber : BLACK EVA.
Check : 80%
Power : 90%
Our Team Series Range:
Orven Sport, has worked to be able to make a range of high performance rackets within the reach of all types of players, with its line of Power, Versatility and Control rackets. In fiberglass giving more touch to the blades at the time of hitting and extending their useful life since fiberglass is a material that is more moldable to wear due to the use of rubber and time.
Why are our padel rackets special?
All the designs of our blades are from our design team, in which they use the range of colors that combine with our textile lines.
All our designs are with a matte finish since it is the type of finish that provides the best conditions in the different hits of the ball in the game, which means that the ball does not skid or slip on the racket.
Our PRO SERIES and ADVANCED SERIES lines have a rough honeycomb surface customized with our high-resistance logo to help players with the spin of their shots.
Why choose an Orven Padel Racket?
All our rackets are 100% made in Spain.
Our manufacturing processes are completely manual, controlling the balance and weights of all the models so that their performance is always the same within each of the models.
Our blades never go on the market with more than a period of 3 months from their manufacture, which makes us able to give the customer a material with the same characteristics whatever the time of purchase.
All our rubbers are pre-cut by laser, in all models in order to guarantee the consistency and firmness of the racket. And making our frames always have the specific thickness to achieve the perfect structural resistance.